350 Units BYD Electric Buses Working Smoothly in Beijing
July 26,2019
In December, 2017, 350 units BYD electric buses were officially put into operation in Tongzhou, Beijing, marking the entry of BYD into China's capital bus market. On July 18, this year, a special research team was set up by Chinabuses.org to conduct surveys on the operation of BYD electric buses.
According to Beijing Hengji Passenger Transportation Co., Ltd. (hereafter referred to as Hengji), the operator of BYD electric buses, all the 350 units vehicles have helped Tongzhou District to cut the emission of carbo dioxide by over 30,000 tons and nitrogen oxides by over 200 tons.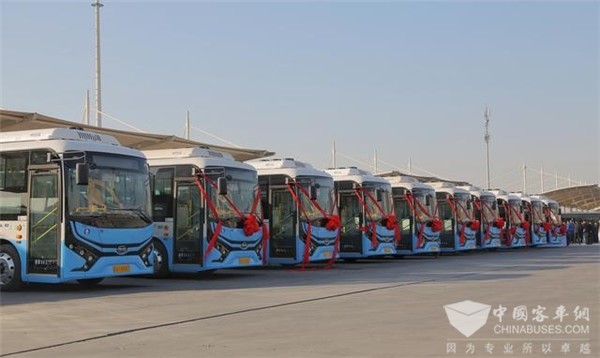 A bus driver surnamed Chen also revealed to our journalist that BYD electric bus is highly superior to other buses in energy efficiency. The bus can be recharged at night with an electricity bill of about 200 RMB per day, thus helping the bus operator cut fuel costs by more than a half when compared with the fuel costs incurred by diesel fuel powered buses.
For the past one and half years, BYD electric buses have been running smoothly without any major repairs. The combined mileage of these vehicles has exceeded 30 million kilometers and among them, one bus now already boasts the highest mileage of over 120,000 kilometers.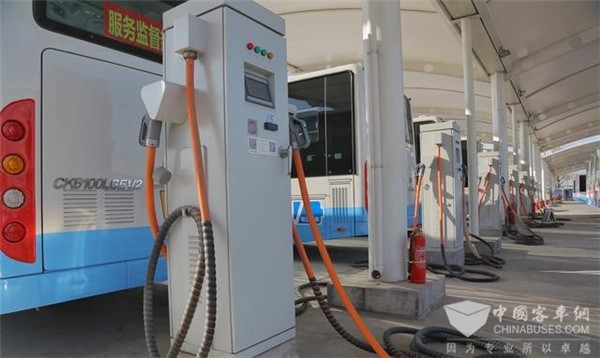 More specifically, the 350 units BYD electric buses include 284 units 10.5-meter K8 and 66 units 8-meter K7. All equipped with whole aluminum structure, wheel hub driving system, power battery heat management system, electronically controlled air suspension, renewable braking, intelligent keys, CAN, disc braking, roof-mounted integrated AC system, high-voltage safety devices, these vehicles are working 28 different bus fleet with each reaching an average mileage of 180 kilometers. After being fully recharged at night, the bus can fully meet the daily operation requirements with 30% electric power left.
"Both K7 and K8, with low floor access, passenger friendly handrails, low noise level and high comfort level, have long been well recognized by our passengers," said the bus driver.
According to Wang Aihui, the Director of BYD Commercial Vehicle PR Department, BYD had already delivered over 50,000 units electric buses to its customers as pf the end of June this year. So far, the bus maker's new energy buses have successfully made their way to over 300 cities in 50 countries and regions across the globe.
Source : www.chinabuses.org
Editor : Mark
Tags: BYD