King Long Electric Bus Enters Spain for Operation
Date:2019-06-06
Recently, a red-coated King Long PE12 electric bus officially started operation on bus route No.38, in Zaragoza, Spain. It is believed that the new energy bus will greatly boost the electrification of the public transport networks in the country.
According to Avanza, the bus operator in charge of operating King Long PE12, the bus route No. 38 is 15 kilometers long. Due to the large flow of passengers, the buses on the route have to work 16 hours everyday. During the trial operation, King Long PE12 has delivered smooth performances.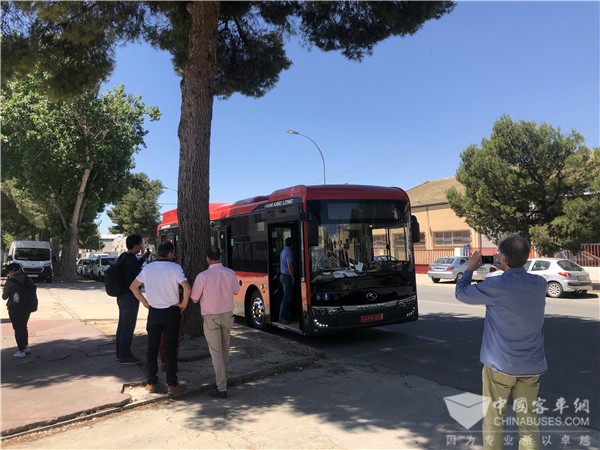 Specifically designed for the urban tours, PE12 is equipped with 345KWh batteries made by CATL. After fully recharged, the bus is able to drive 260 kilometers continuously, fully meeting the demanding operation requirements in Zaragoza. In addition, the bus has USB portals on board, providing more convenience for passengers and tourists. With more spacious room, people traveling on PE12 are blessed with more comforts.
In 2015, King Long delivered eight units 12-meter hybrid city buses E12 with Euro VI Emission Standards to Spain. Thanks to their smooth performances and high environmental friendliness, King Long has already established a solid presence in the country. So far, the total number of King Long hybrid city buses in operation in Madrid alone has reached 40 units.