Ankai Autonomous Driving Bus Accomplishes its Trial Operation in Japan
May 10,2019
Recently, a video about a Autonomous Driving bus working at an international airport in Japan went viral online. The manufacturer of the bus is Ankai. As the first Autonomous Driving vehicle to enter Japan from China, Ankai has set a new milestone in China's bus manufacturing industry.
According to Ankai, the total driving distance for Ankai Autonomous Driving bus at the airport is about two kilometers. The bus is able to drive at a maximum speed of 25 km/h. Equipped with a number of advanced technologies, the bus achieves a high level of intelligence and can readily deal with emergencies on the road.
During the trial operation, Ankai Autonomous Driving bus performed a number of sophisticated tasks, further improving the travel experience for passengers at the airport and helping the airport cut its operation costs.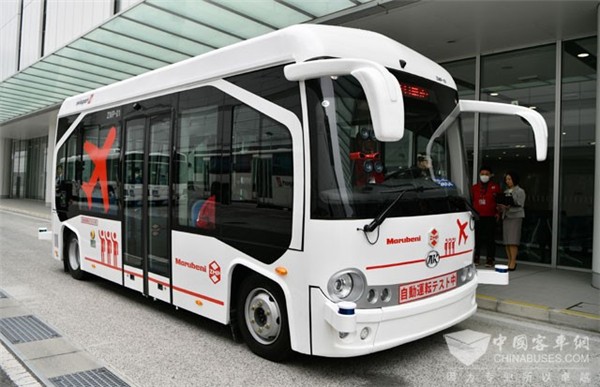 Source : www.chinabuses.org
Editor : Mark
Tags: Ankai