Foton Range-extended Electric Bus Sets a New Milestone in Macao
May 09,2019
Recently, a rang-extended electric bus, Foton AUV BJ6115 with 45 seats was put into trial operation in Macao. Making new breakthroughs in its mode of recharging and mileage, the bus is set for wide commercial operation in the near future.
The biggest highlight of BJ6115 is that it adopts a 100 kWh battery module, 160 kW Siemens alternating asynchronous motor, and Cummins ISF3.8 engine, 85 kW Siemens ELFA generator. All of these contribute immensely to increasing the continuous driving distance of the vehicle.
Despite the extreme hot weather in Macao on the day of trial operation, BJ6115 switched on its air-conditioning system in full swing and delivered a smooth operation. When the battery voltage lowered to less than 40 kWh, the vehicle sounded its alarm and could be automatically recharged by its generator. Thanks to the generator, the bus has greatly increased its continuous driving distance. The generator-assisted recharging can also be pre-set according to bus operator's special needs. In addition, two recharging sockets can be found at the front left and rear right of the vehicle. When the vehicle is recharged by a recharging post, it only takes 45 minutes to get fully recharged. In case of a battery failure, the engine on the vehicle is able to power the vehicle for a while.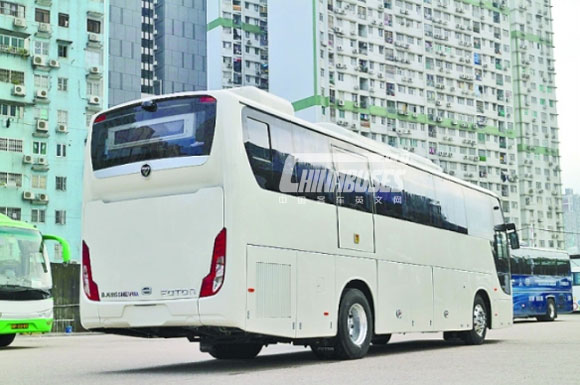 Equipped with internationally renowned Grammer air-pressured seat for bus drivers and luxurious seats for passengers, BJ6115 has USB recharging portal at every passenger seat. With more spacious room for each passenger, it offers an unparalleled travel experience for all passengers.
Recently, Foton signed a cooperation agreement with Japan-based Toyota. According to the agreement, Toyota will provide hydrogen batteries and related spare parts for Foton's new generation fuel cell buses.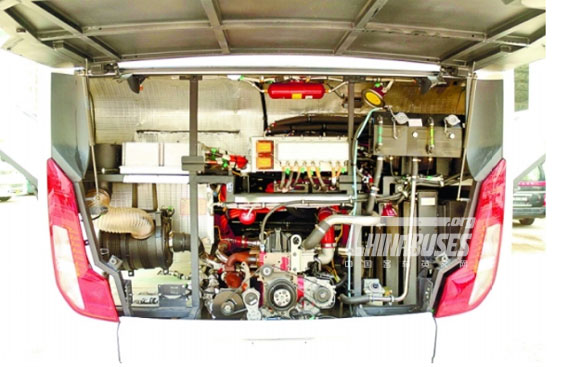 Source : www.chinabuses.org
Editor : Lucy