Sunlong Continues to Gain Support from SINOSURE
December 19,2018
Recently, Chen Xiaoping, General Manager of China Export & Credit Insurance Corporation (also known as SINOSURE) Shanghai Branch, and Hu Min, the company's Deputy General Manager, paid a special visit to Shanghai Shenlong Bus Co., Ltd. (hereafter referred to as Sunlong)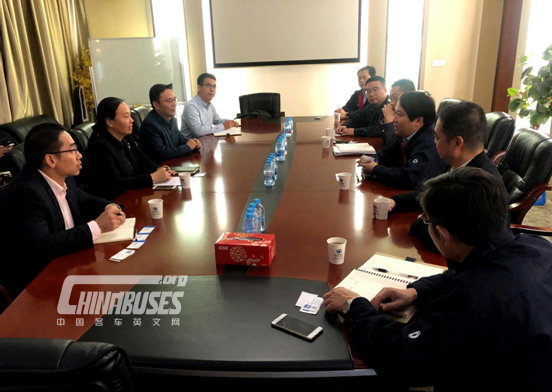 The meeting was facilitated by Mr. Zeng Jun from Dong Xu Group, the mother company of SUNLONG. Chen Dacheng, President of Sunlong, together with the company's General Manager Zhang Jiayu, Deputy General Manager Zhou Jiwen, Director of Overseas Marketing Pei Jianjun, and General Manager of Overseas Sales Company Fang Min, warmly welcomed the team of SINOSURE's visit.
After briefing SINOSURE about Sunlong's overseas expansion in recent years, Sunlong discussed details about strengthening the two parties' cooperation in the near future. The visit by SINOSURE is set to mark a new milestone for Sunlong's globalization.
Since its very establishment, Sunlong has been working hard to promote its global presence. So far, its buses have successfully made their way to over 60 countries and regions across the world, including Thailand, Myanmar, UAE, Saudi Arabia, Peru, Chile and Israel etc. In Thailand, Sunlong has been No. 1 bus brand. Currently, the bus maker boasts a strong and well-connected overseas sales & after-sales network.
As a state-funded policy-oriented insurance company, SINOSURE is committed to promoting China's foreign economic and trade development and cooperation. With the independent legal person status, it was officially established on December 18, 2001.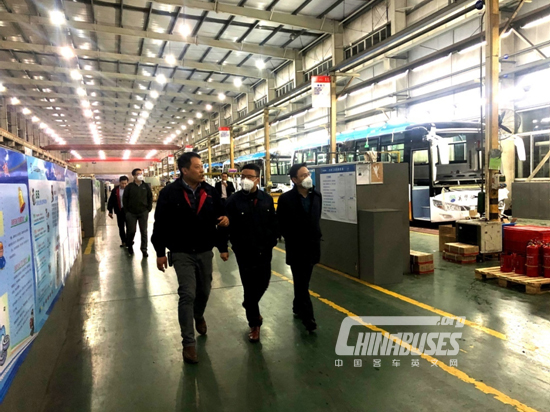 Currently, SINOSURE's business covers medium and long-term export credit insurance, overseas investment insurance, short-term export credit insurance, domestic trade credit insurance, bonds & guarantees related to export credit insurance, accounts receivable management, and information consultation.
Taking "performing policy functions and serving open economy" as its own responsibility, SINOSURE actively expands its coverage of export credit insurance to provide comprehensive risk protection for China's export of goods, technology and services as well as overseas engineering contracts and overseas investment projects. It has played an irreplaceable role in supporting the construction of "the Belt and Road", promoting international capacity cooperation, cultivating international economic cooperation and new competitive advantages, and accelerating the optimization of economic structure.
Source : www.chinabuses.org
Editor : Lucy
Tags: Sunlong