Ankai School Bus on Display at Beijing Traffic Safety Product Exhibition
August 22,2014
www.chinabuses.org: On Aug. 20, the Sixth China International Road Traffic Safety Product Exhibition kicked off in Beijing International Exhibition Center. Ankai brought its 6-meter school bus, its 12-meter American-style school bus and its Best bus on display, all of which fully represent the company's bus manufacturing strength.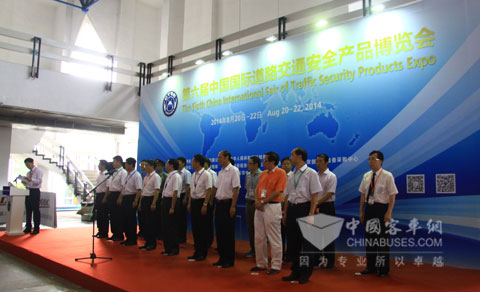 As one of the leading bus manufacturers in China, Ankai always attaches great importance to the bus safety. It is among the first batch of enterprises in China as a qualified producer of professional school buses and is able to make the special school buses with long head. In 2012, the company joined hands with US-based Navistar, a well-renowned bus maker for a series of technological cooperation. By introducing the state-of-art technologies in terms of school bus chassis and bus body frame, Ankai is striving to become the internationally first-class school bus brand.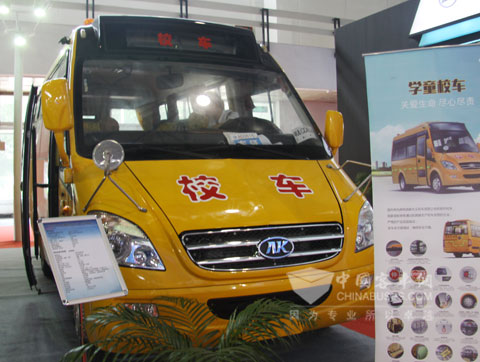 Since its debut, Ankai school bus has immediately won public recognition and is now well received in many provinces and regions across China. Moreover, it has set up a strong presence in Saudi Arabia with a total number of over 5,000 units in operation.

In this year's exhibition, Ankai school bus has attracted wide attention among the visitors thanks to its high safety standards, high fuel economy and many travel amenities for passengers. So far, it has already signed memorandums with a number of school bus operators for future cooperation.
Source : www.chinabuses.org
Tags: Ankai School Bus