Higer School Buses to Keep Students Safe
November 29,2011
www.chinabuses.org:Xinyue Kindergarten of Hubei Huangshi ordered two Higer school buses a few days ago. The headmaster told the reporter: "The two school buses are equipped with G-BOS system, with which we can monitor the school buses and the students to keep them safe."

Inside the buses, armrests of the seats are wrapped up with soft materials, seat-backs with thickened sponge of cartoon pattern. Flat floor may protect students from injuries. Everything is taken into consideration to meet the requirements of the students.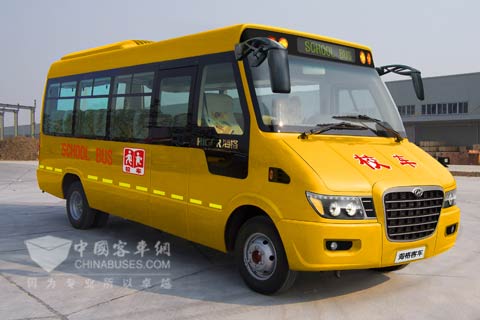 Higer KLQ6756X

Having been working on the safe operation since 2003, Higer initiated 20 safety devices such as monocoque bodywork, automatic extinguisher etc. To keep up with American school buses, Higer buses may protect students from outside damage with cage-shaped body structure and metal body sides. Higer school buses are also equipped with electric rear-view mirrors, 3G video monitors etc.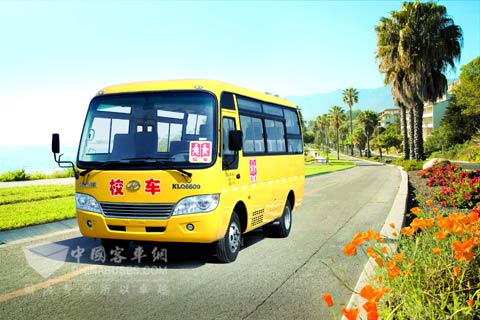 Higer KLQ6609X

Besides, Higer Cathode Electrophoresis may enhance the ability of anti-corrosion to make the buses much safer.

There are 7 kinds of Higer school buses from 6 meters to 12 meters, such as long-nose KLQ6756X and flat-nose KLQ6759X etc, which may meet all the requirements of students.
Source : www.chinabuses.org:
Editor : Song
Views:4315
Poster Press to save or share