28 Ankai A6 Electric Buses Ushers in A Brand New Era of Commuting Services in Thailand
May 25,2023
On May 23, 28 units Ankai electric buses officially embarked on their journey to Thailand. Under the management of Mae Moh Power Plant based in Thailand, these environmentally friendly buses will provide greener and more convenient commuting services for employees of the power plant.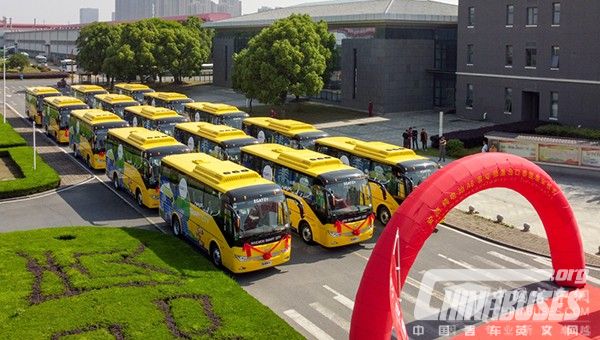 Measuring 8-meter in length, Ankai A6 electric bus is particularly designed for medium- and short-distance tourist transportation and commuting services. Since its debut, the bus has gained wide acclaims among domestic bus operators. It achieves superb reliability, high safety standards, impressive energy efficiency and enviable eco-friendliness.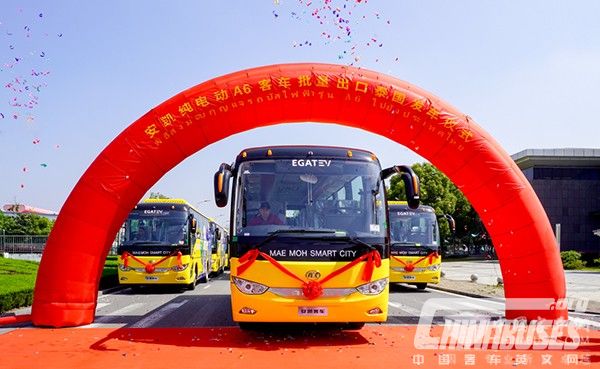 With a highly eye-catching appearance, Ankai A6 electric bus is coated in bright colors and well blends with the urban landscape in Thailand. Equipped with an advanced NVH Management System and a sophisticated Internal Management System, it ensures a smooth and comfortable travel experience for passengers on board. In addition, its integrated chassis, wide-span front and rear axles, six air-bag suspensions, tire pressure monitoring system, panoramic viewing system, lane deviation alarming system, front collision alarming system, fatigue alarming system and intelligent management system all contribute to the superb safety standards of Ankai A6 electric bus.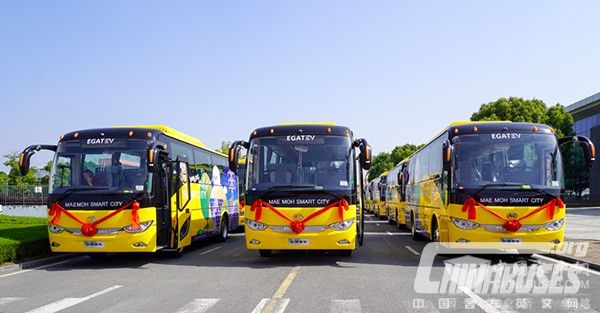 Considering the long rainy seasons and high humidity in Thailand, Ankai A6 electric bus adopts a monocoque body structure and has gone through cathode electrophoresis. Thus, it is highly durable, resistant to rust and corrosion.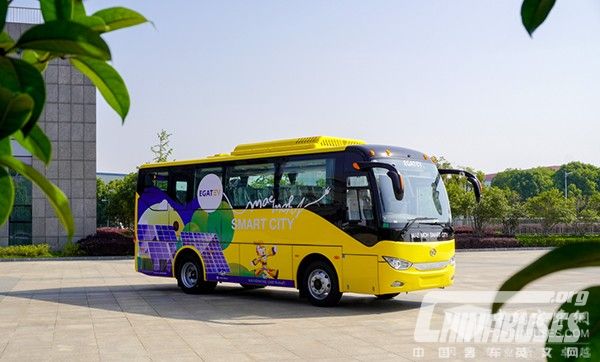 As one of the major tourist destinations in the world, Thailand boasts extremely pleasant weather all the year around. In recent years, the country has been making relentless efforts to promote green public transport.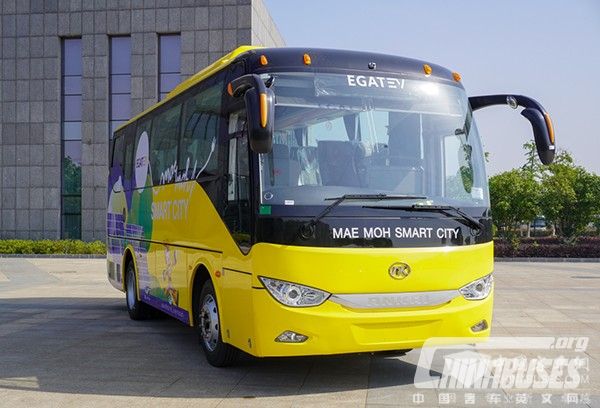 With a solid reputation in the market, Ankai has always been committed to promoting greener public transport and developing more efficient transportation solutions. So far, it has successfully developed a wide spectrum of electric buses & coaches to meet the varied needs and requirements of bus operators across the globe.
Source : www.chinabuses.org
Editor : Lucy
Views:6968
Tags: Ankai A6 electric bus Thailand
Poster Press to save or share