Foton AUV Electric Buses Upgrade Lushui Public Transport Network
April 24,2023
On April 16, 10 units Foton AUV BJ6805 electric buses were handed over to Chengsheng Urban-Rural Public Transport Co., Ltd. (hereafter referred to as Chengsheng), ready to upgrade Lushui's public transport network and provide greener transportation services for local residents.
Particularly designed for sub-branch bus routes in big cities and major bus routes in medium- and small-sized cities, Foton AUV BJ6805 electric bus is equipped with a permanent magnetic synchronous motor, an advanced vehicle control system and a host of other cutting-edge technologies. With a compact structure, the bus adopts light-weight materials and is truly environmentally friendly by generating zero carbon emissions.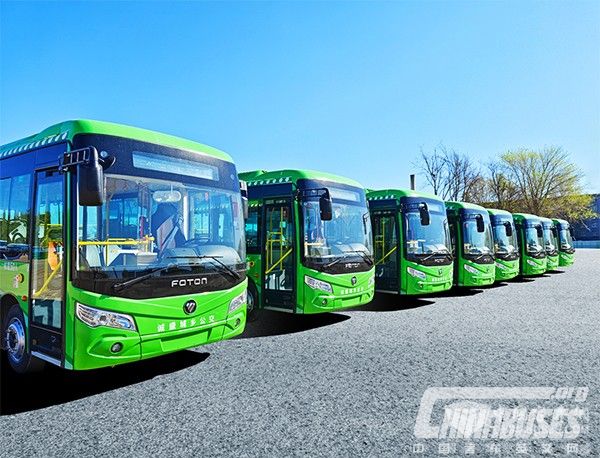 According to Foton AUV, BJ6805 can get fully recharged in just half an hour on a fast recharging mode and only 1.3-2 hours on a slow recharging mode. With a full power, it drives continuously for a competitively long distance. Moreover, its batteries boast a life-expectancy of 8-10 years. Its e-AIR Intelligent Circulation System ensures the the constant temperature and humidity in the engine compartment, helping the bus further cut its energy consumption.
Foton AUV has long established cooperative ties with Chengsheng. Earlier this year, it delivered a batch of BJ6601 buses to the bus operator. Located in Lushui, Yunnan Province, Chengsheng has been making relentless efforts to promote greener and more convenient public transport in recent years.
Source : www.chinabuses.org
Editor : Mark
Views:6557
Tags: Foton AUV electric bus
Poster Press to save or share