Saudi Arabia Embraces 114 Golden Dragon Triumph Luxury Buses to Meet Growing Transportation Demands
April 18,2023
Recently, 56 units Golden Dragon Triumph luxury buses at Xiamen Xiandai Port, officially embarked on their journey to Saudi Arabia for operation. According to Golden Dragon, this has already been the third delivery to its customer in Saudi Arabia so far this year. A total number 114 units Triumph luxury buses were exported to the country this year.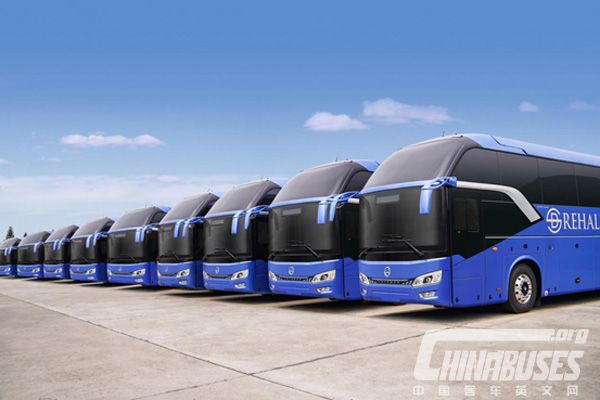 "In 2022, the number of pilgrims reached only the half of the figure recorded before COVID-19. Golden Dragon Triumph luxury coaches are the first batch to join the local bus fleet in Saudi Arabia to serve pilgrims this year", revealed Yang Xuezheng, Sales Manager of Golden Dragon Middle East & Southeast Asia.
Fully in compliance with the Gulf Countries' Vehicle Certification Standards, Golden Dragon Triumph luxury bus has made a number of adaptations in its design, production, etc. so that it better suits the special needs and requirements of bus operators in Saudi Arabia.
"We have been in close contact with our customer, a newly established bus operator in Saudi Arabia. As the demand for transportation services has been gradually growing, the bus operator placed an order of 114 units Triumph luxury buses on us not long ago", added Yang Xuezheng.
Featuring tropical desert climate with an average annual precipitation of less than 200 millimeters, Saudi Arabia is extremely hot and dry in summer and the temperature there can shot to over 50℃. Considering the harsh weather conditions, Triumph luxury coach is equipped with more powerful air-conditioning system and ventilation system, more heat-resistant and ultraviolet-ray-resistant furnishings and spare parts. In addition, the coach has further strengthened the air-tightness of its body and its chassis to insulate itself from flying sands.
Since early this year, Saudi Arabia has lifted all COVID-19 related restrictions, allowing Muslim pilgrims from all over the world to travel to the country. It is estimated that about 2-2.5 million pilgrims will arrive in Saudi Arabia in July this year for their pilgrimage. To provide smooth transportation services for travelers, an approximate number of 1,500-1,800 units buses & coaches are needed.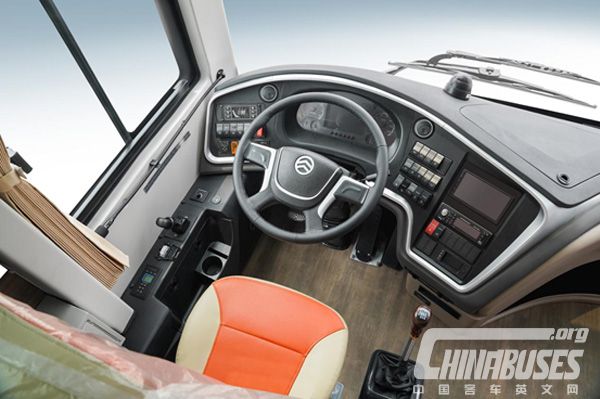 Each year, millions pilgrims travel long distance to pay their homage in Mecca. However, due to COVID-19, the pilgrimage activities have been suspended for three years.
Having long established a solid presence in Saudi Arabia, Golden Dragon has secured a number of orders from bus operators in the country. Currently, a total number of 3,000 units Golden Dragon buses & coaches are working smoothly in the country. In addition, the bus maker has a team of after-sales service engineers stationed in the local market to ensure the timely services for its customers.
Source : www.chinabuses.org
Editor : Lucy
Views:14847
Poster Press to save or share