Ankai A8 High Class Buses Start Their Journey to Saudi Arabia
March 28,2023
Lately, a grand ceremony was held at Ankai's production base to mark the shipping of a batch of A8 high class buses to their destination, Saudi Arabia. Measuring 12.5-meter in length, A8 has further lowered its wind drag through a more streamlined front. Every single detail on the coach exudes luxury. By introducing more powerful air-conditioning system and powertrain system, it delivers more comfortable and convenient transportation services for passengers.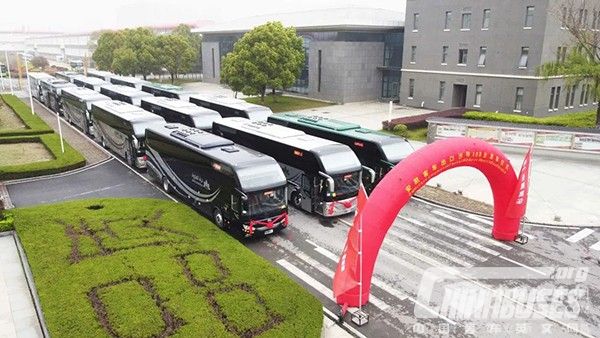 Located in the Middle East, Saudi Arabia is renowned for its hot and dry summers and temperate winters. With low precipitation all the year all around, the country has an average temperature of 45¬°C in summer. Such climatic conditions set extremely high standards for buses and coaches.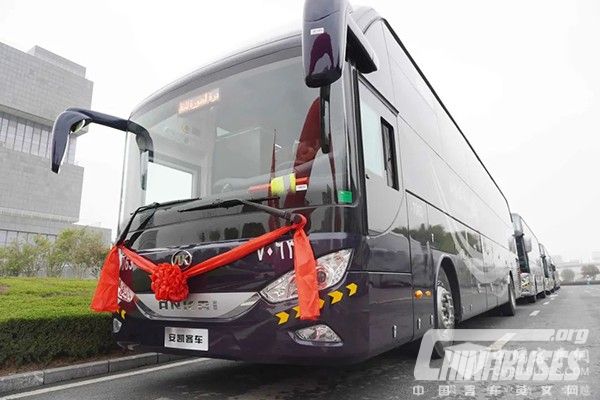 Through years of thorough investigations of the local market, Ankai has successfully developed a series of customized bus and coach products for Saudi Arabia. Moreover, it has already established a solid presence in the country, becoming a highly recognizable bus brand. Statistics show that a total number of over 10,000 units Ankai buses & coaches have made their way to Saudi Arabia, covering all public transport sectors, including student transportation, urban public transportation, tourist transportation, etc. Such a formidable fleet of Ankai buses & coaches have been working in consistently smooth and reliable manner, fully showcasing Ankai's high quality standards and internationally competitive manufacturing technologies.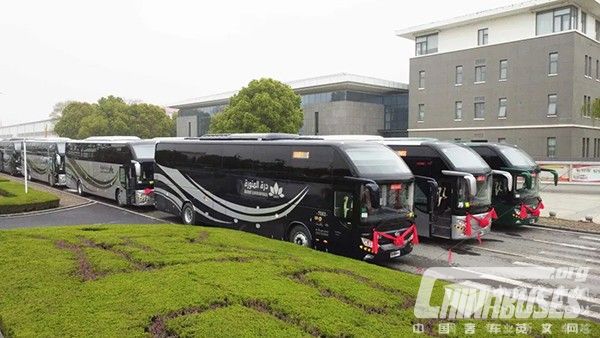 Source : www.chinabuses.org
Editor : Lucy
Views:12744
Tags: Ankai Ankai A8 Saudi Arabia
Poster Press to save or share