Golden Dragon Electric Buses Serve at G20 Summit in Indonesia
November 21,2022
On November 15 and 16, the 17th G20 Summit themed with Recover Together, Recover Stronger was held in Bali Island, Indonesia. Amid the expanding global division, the COVID-19 and the energy crisis, this year's G20 Summit has three major priorities: global public health infrastructure, digital transition and sustainable energy transition.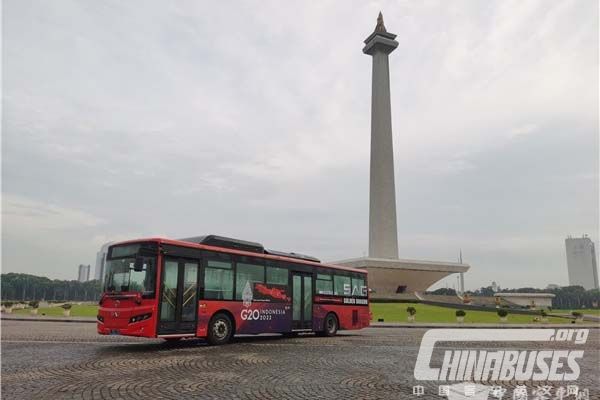 During the high-profile event, Golden Dragon 12-meter electric city buses traveled from Jakarta to Bali Island to provide zero-emission public transportation services. Golden Dragon Star electric bus was brought on display at Electric Vehicle Exhibition Powered by Battery during the G20 Summit, attracting keen interest among visitors.
In response to the Paris Agreement, Indonesia introduced Golden Dragon 12-meter electric city buses to its capital city, Jakarta for trial operation for a period of three months. Taking full consideration of the local operation conditions, Golden Dragon electric city bus particularly designed for Indonesia has a sturdier light-weight steel body structure that guarantees no-rust for at least ten years.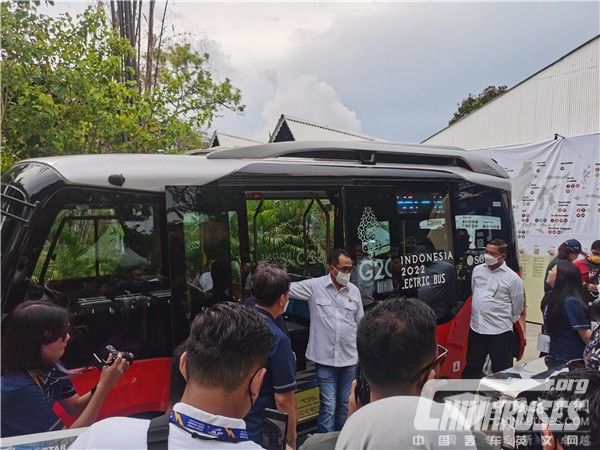 To help local bus operators better manage their electric bus fleet, Golden Dragon has rolled out comprehensive green public transportation solutions, including the construction of recharging stations, bus route planning, bus drivers' training, and electric bus maintenances, etc.
As the world's largest coal exporter, Indonesia has been taking a series of measures to encourage the use of renewable energy and it aims to increase the percentage of renewable energy in its overall energy consumption to 23% in 2025. On October 10 this year, it announced that the country will offer subsidies to customers who make purchases of electric vehicles. By 2025, Indonesia aims to put 2.5 million units electric vehicles on its road to fight against air pollution in its cities. In the near future, Golden Dragon city buses with low floor access, Star city buses, etc. will join the new energy bus fleet in Indonesia, providing greener and more convenient transportation services for passengers.
Source : www.chinabuses.org
Editor : Mark
Views:5734
Poster Press to save or share