Ankai Autonomous Driving City Bus Drives 1,000+ KM on Trial Operation in Hefei
November 03,2022
In earlier October, Ankai autonomous driving city bus was officially put into trial operation on Anhui's first autonomous driving bus route. In just a month, the bus has accumulated a total mileage of over 1,000 km.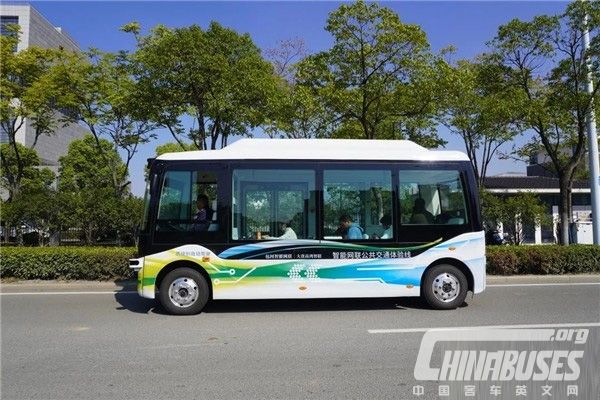 According to a person-in-charge of Anhui Gaohong, the success of the trial operation of Anhui autonomous driving bus has fully demonstrated what a technological feat it has accomplished. By integrating the bus with the road conditions and the internet, the autonomous driving bus route has been adjusted constantly, allowing Ankai bus to drive more smoothly and more intelligently.
Ankai autonomous driving bus drives six hours everyday from 9 am to 12 am in the morning and from 2 pm to 5 pm in the afternoon. While in operation, it usually has over 10 passengers, who can make reservations online for travel services. Equipped with a real-time operation system AVOS, C-V2X OBU, Brainbox, the bus acts as a brain and collects a host of information on the road, including speed, location, barriers, traffic flows, etc. Through making comprehensive analysis of the collected information, it is built on huge success of Ankai's E6 electric bus. With a highly integrated chassis and super-short front & rear suspensions, Ankai autonomous driving bus creates a more spacious traveling environment for passengers.
Source : www.chinabuses.org
Editor : Mark
Views:5665
Poster Press to save or share