Golden Dragon Peshawar BRT Project Is Nearing Completion
July 06,2022
On July 5, 62 units 12-meter Golden Dragon new energy city buses officially embarked on their overseas journey to Peshawar, Pakistan. After their arrival, they will be immediately put into service on Peshawar BRT routes.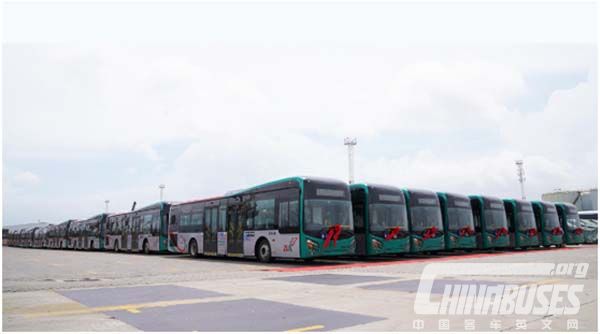 According to Golden Dragon, it has already delivered 220 units Golden Dragon new energy city buses to its customer in Peshawar, most of which have already been in smooth operation, providing greener and more convenient transportation services for local residents. It is also revealed that all 220 units Golden Dragon new energy city buses, measuring 12-meter or 18-meter in length, are powered by plug-in hybrid drivelines. After they all go into service, they will provide transportation services for about 340,000 passengers each day. With advanced air-conditioning systems, Wi-Fi service, USB portals, barrier-free aisles and a number of other passenger-friendly facilities on board, Golden Dragon new energy buses have already won wide recognition among local residents. "The bus operator (in Peshawar) placed an additional order of 20 units 12-meter plug-in hybrid buses from us lately", revealed Jiang Yonghui, Golden Dragon Overseas Sales Director. "Our after-sales service team have been working hard in Peshawar. They usually work from 12 at night to 5 in the morning when buses return to their terminals with each covering an operation distance of over 400 km each day", added Jiang.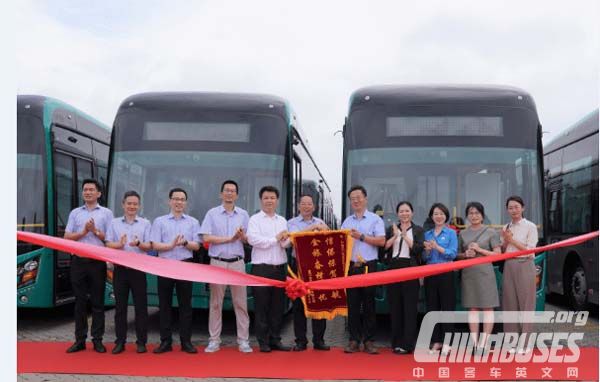 "We also thank China Export & Credit Insurance Corporation for its unwavering support to us. The company has helped us immensely, especially in terms of risk management", said Jiang.
After thorough investigations of the local market, Golden Dragon has rolled out more customized new energy buses, which fully meet the needs and requirements of local bus operator. In addition, a third-party expert team with bus experts coming from Spain, Brazil and USA, etc. had conducted the most stringent assessment of Golden Dragon new energy buses. In February this year, Golden Dragon Peshawar BRT Project successfully won ITDP Gold Standard Award.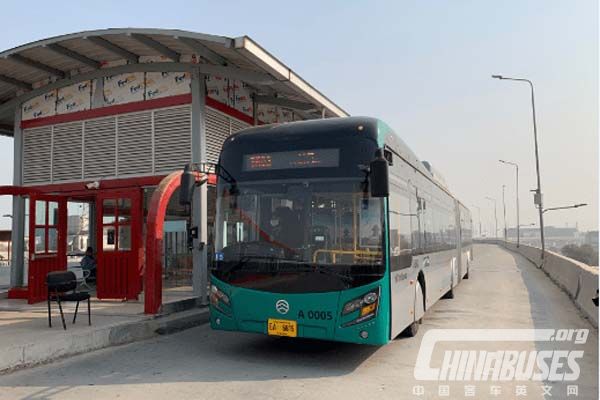 Located at the crossroad of several trade routes in Central Asia, Peshawar is a city with a history of over 1,000 years bordering Afghanistan. In recent years, the city has been making continuous efforts to upgrade its public transport network.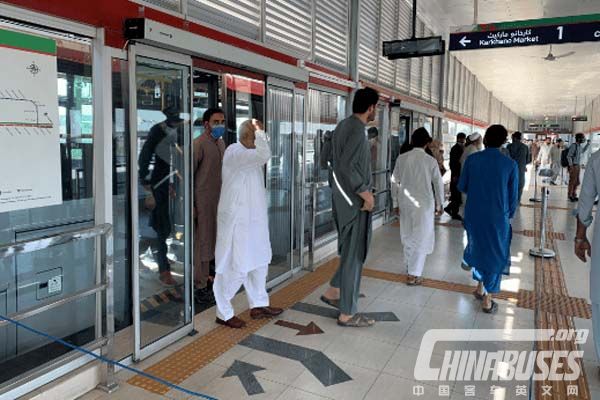 As one of the leading players in China's bus-making industry, Golden Dragon has made impressive achievements in recent years. In 2021, its bus export volume stood at 5,743 units and its total export revenue reached a new record high, 1.8 billion RMB. In the first half of this year, its sales in the overseas market exceeded 800 million RMB, up by 53% year on year.
Source : www.chinabuses.org
Editor : Lucy
Views:10660
Tags: Golden Dragon Peshawar Pakistan BRT
Poster Press to save or share