50 Units Golden Dragon Triumph Coaches to Arrive in Saudi Arabia for Operation
June 19,2022
Recently, 50 units Golden Dragon Triumph coaches officially embarked on their journey to Saudi Arabia at Xiamen Port. According to the bus maker, this is its first delivery to Saudi Arabia after COVID-19 pandemic.
Considering the year round hot weather and some sandy working conditions in Saudi Arabia, Triumph coach has introduced more reliable chassis and spare parts and more heat-resistant seat furnishings as well as special tires. In addition, it is equipped with a more powerful air-conditioning system, creating a cool and more comfortable traveling environment for passengers. To prevent sands from being blown into the coach, Triumph has further improved its air-tightness.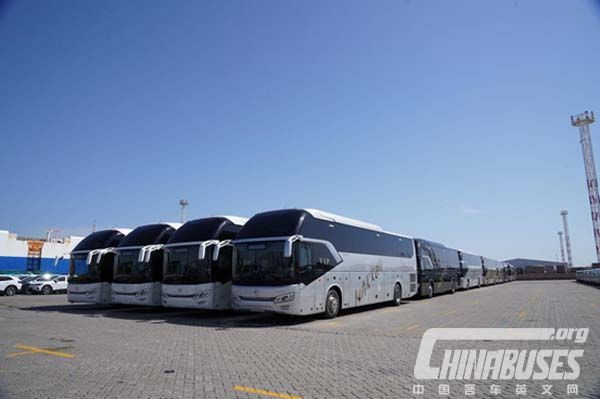 In addition, Triumph coach has a water tank and a water dispenser on board so that pilgrims can easily wash their hands and their feet before their worship. All signs on board are in Arabic and the emergency kit is easily identifiable with an Islamic crescent on it. Crash blocks are also introduced within the engine and in several places on the chassis, making sure the coach works smoothly.
Apart from its high quality and high reliability, Golden Dragon also provides customers with timely and comprehensive after-sales services. "Our customers' suggestions and feedback really matter to us. Despite all the difficulties posed by COVID-19, our after-sales engineers traveled to Saudi Arabia several times to talk face-to-face with local bus operators", said Huang.
Each year, pilgrims from all over the world travel to Mecca, Saudi Arabia to do their pilgrimage tours. Due to COVID-19 pandemic, millions of people were forced to cancel their pilgrimage tours in 2020 and 2021.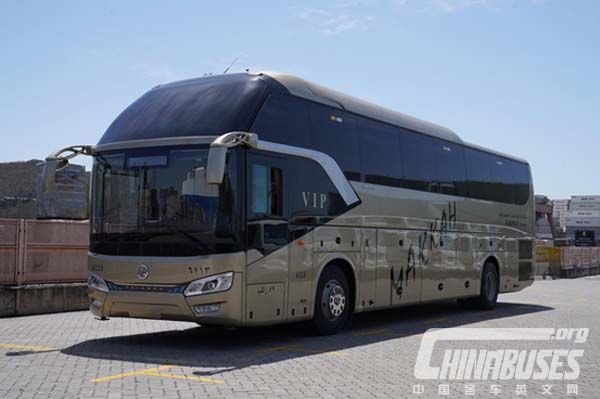 In March, 2022, Saudi Arabia announced that foreign visitors and pilgrims would be allowed to enter. Golden Dragon Overseas Sales Company immediately sent staff to the country to visit local bus operators and try to acquire full knowledge of customers' special needs and requirements.
The COVID-19 pandemic has forced many small bus operators in Saudi Arabia to go bankrupt. Having already established a solid reputation in the country, Golden Dragon soon secured an order from its long-term customer.
"We've been in close contact with the bus operator for seven years. It is the first time for the company to introduce new vehicles", said Huang Ji, Deputy General Manager of Golden Dragon Overseas Sales Company. "Our hard work has paid off and we have won trust from our customer, of which are very proud", added Huang.
With dry summers, frequent sandstorms, temperatures as high as over 50℃ and an average rainfall of less than 200 millimeters, Saudi Arabia is extremely demanding for buses and coaches.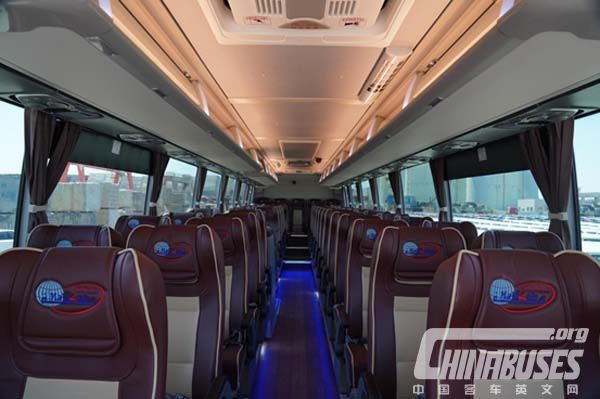 "With thorough investigations of local customers' special needs and special requirements, we develop buses and coaches with more customized features for local bus operators. Through close talks with local customers, we gain much deeper understanding of Saudi Arabian's bus market and thus is able to better meet the special needs and requirements in the local market", said Huang.
Source : www.chinabuses.org
Editor : Lucy
Views:12466
Tags: Golden Dragon Saudi Arabia Asia
Poster Press to save or share