King Long and Baidu Jointly Roll Out New Generation of Apollo Autonomous Driving Bus
August 10,2021
On August 5, Xiamen-based King Long and the China's search engine Baidu jointly rolled out their new generation Apollo autonomous driving bus in Guangzhou.
"We and Baidu share the same ambitious goal. Our new generation Apollo is more agile and is set to providing more customized mobility services to target varied market needs", said Liu Zhijun, General Manager of King Long.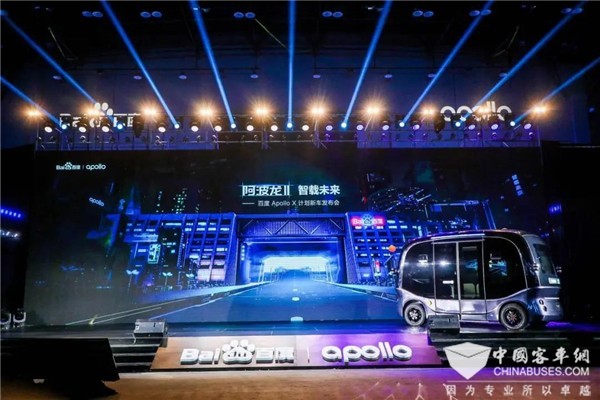 Reaching L4 autonomous driving, Apollo has introduced the new generation driving algorithm platform and sensor system. It is equipped with two laser radars, millimeter wave radar and panoramic-view cameras.
Thanks to 5G, Apollos further improves the vehicle's overall safety standards. Its 55-inch intelligent transparent display window, jointly developed by Apollo and BOE, can exhibit information about the traffic on the road as well as the driving conditions. Through its hi-fi screen, passengers can interact with the virtual navigator through Baidu Intelligent Voice Exchange System.
In 2012, King Long officially launched its development program of intelligent and internet-connected buses. In 2017, the bus maker and Baidu jointly revealed the first Apollo to the public. In 2018, Apollo, with L4-level autonomous driving, started commercial operation.
So far, Apollo has made its way to 28 cities across China. With an accumulated mileage of 140,000+ km, the bus has provided transportation services to over 120,000 passengers.
Source : www.chinabuses.org
Editor : Mark