Ankai High-end Travel Coaches A6 and A8 to Arrive in Yunnan for Operation
June 16,2021
Just a few days before the Chinese Dragon Boat Festival this year, Ankai officially delivered a batch of high-end travel coaches A6 and A8 to Yunnan Asia Star Rental Service Co., Ltd. (hereafter referred to as Yunnan Asia Star)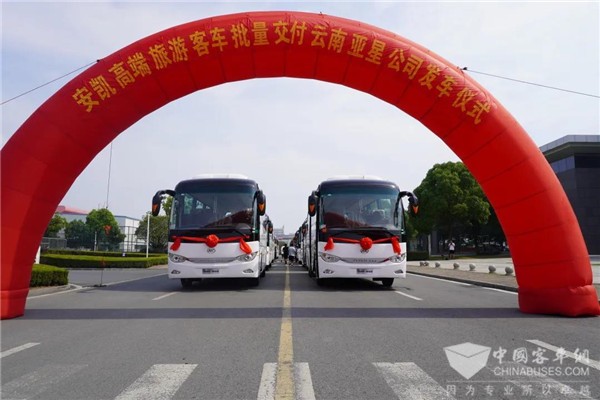 According to Ankai, A6 and A8 have well stood the test of time and have long become widely recognized by bus operators. Their arrival in Yunnan marks a brand new era for the tourist transportation market in Yunnan province.
Equipped with Ankai Intelligent Management System, lane deviation alarming system and panoramic view system, A6 further cuts its fuel consumption by over 15% compared with its counterparts. In addition, it has made significant breakthroughs in reducing and insulating noise and dampening vibrations.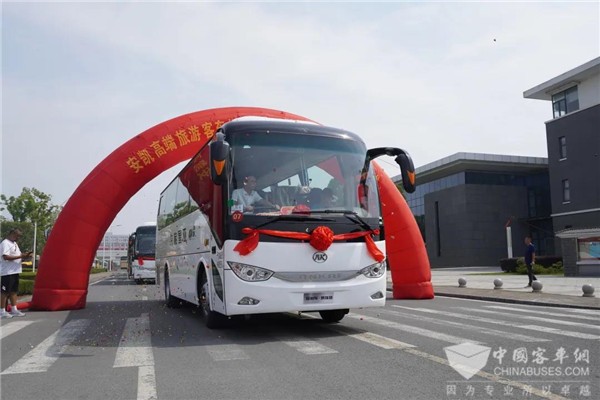 A8 delivers impressively powerful performances and cuts its emissions of PM2.5 by 70%-90%. By introducing fatigue driving alarming system, the coach achieves even higher safety standards and provides more comfortable traveling environment for tourists.
Asia Star is committed to providing safe and convenient transportation services for passengers and tourists. With the operation of Ankai A6 and A8 coaches, the Asia Star and Ankai will further deepen their cooperation to promote the sound and sustainable development of the tourism industry in Yunnan.
Source : www.chinabuses.org
Editor : Lucy