Ankai Officially Delivers a Batch of Buses to its Customer in Saudi Arabia
June 15,2021
Despite COVID-19 in 2020, Ankai has been gaining a fast rising popularity in the overseas market. On June 10, it officially handed over a batch of buses to its customer in Saudi Arabia. According to the bus maker, all the buses delivered will be put into operation for the commuting services, marking a new milestone for Ankai.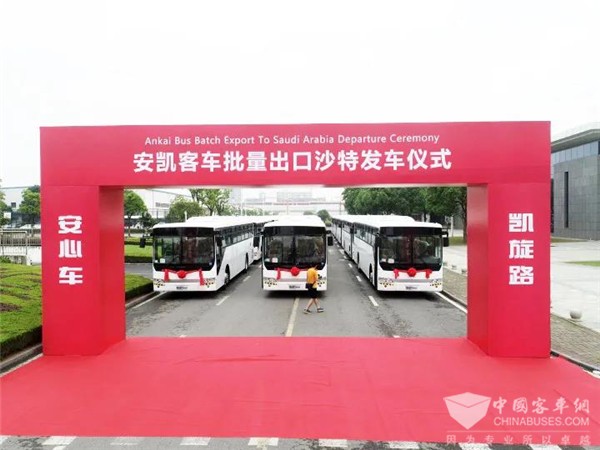 Saudi Arabia has vast deserts and extremely harsh weather conditions, which pose great challenges for all vehicles. To better adapt to the local environment, Ankai has further improved the air-conditioning systems and power drivelines of its buses.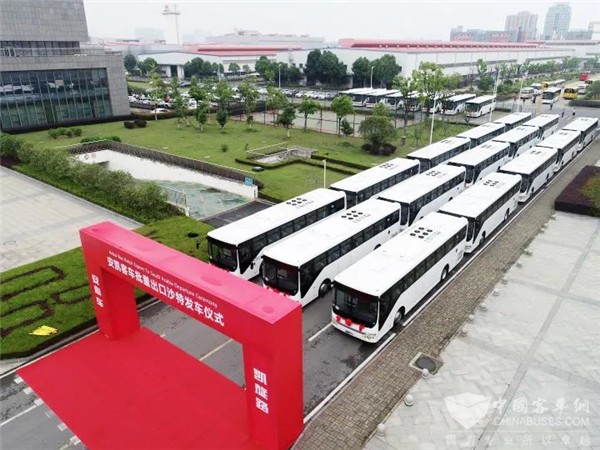 Ankai officially entered Saudi Arabia in 2007. As the leading bus brand in the country, it currently has over 10,000 units buses & coaches in operation in the country, play a vital role in the country's students transportation, public transportation, and tourists transportation market. By constantly improving its customers' satisfaction, the bus maker has long earned trust from local bus operators, helping the company secure major bus orders.
Having obtained ADR certificate from Australia, GCC certificate from the Gulf Region, DOT certificate from the US, e/E-mark certificate from EU, GOST certificate from Russia, Ankai has successfully established its presence in nearly 100 countries and regions, including USA, UK, France, Italy, Russia, New Zealand, South Korea, Kazakhstan, etc.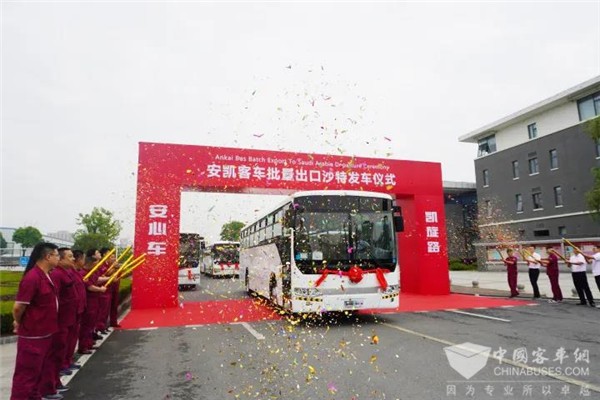 Source : www.chinabuses.org
Editor : Lucy
Views:4438
Tags: Ankai Saudi Arabia Asia
Poster Press to save or share