King Long China exports CNG Buses Equipped with Allison Automatics to Guadalajara City in Mexico
May 27,2021
Allison Transmission, a leading designer and manufacturer of conventional and electrified vehicle propulsion solutions and the largest global manufacturer of medium- and heavy-duty fully automatic transmissions for commercial and defense vehicles, played a crucial role in the recent delivery of 166 units of King Long compressed natural gas (CNG) city buses to Guadalajara, the second largest city in Mexico.
To suit the city's harsh road conditions and high altitude, Allison fully automatic transmissions were selected by King Long and the Guadalajara Municipality for their excellent operational efficiency, reliability, durability and worldwide service network to meet their local public transport needs.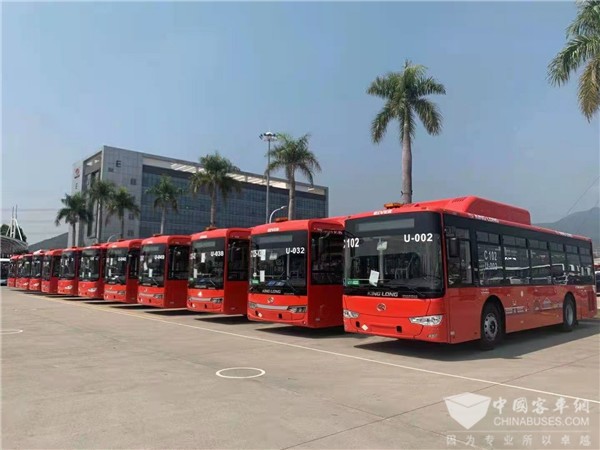 Natural gas vehicles have been a priority with Guadalajara Municipality due to their environmental friendliness and lower noise compared to the diesel engine, thus fitting best in an intensely populated metropolis. In addition, the natural gas filling station infrastructure is currently being developed all around Guadalajara.
The newly delivered King Long fleet is comprised of three low-floor city bus models--the 8-meter and 9.5-meter models are power by the Cummins B6.7G engine and Allison T270, T280 fully automatic transmissions with retarders respectively. The 12-meter model has a Cummins L8.9G 320hp engine and Allison T325 fully automatic transmission with retarder, which can carry up to 92 passengers at a time. The versatile T325R transmission can be coupled to engines of up to 1200 Nm torque and features six forward gears, one reverse and an integral retarder which optimizes fuel efficiency.
Natural gas-powered vehicles emit fewer pollutants, are quieter and can be 10-15% cheaper to operate than diesel powered vehicles – all benefits that are further magnified when combined with Allison transmissions.
Allison fully automatics are perfectly suited to CNG engines as they help to maximize performance. Allison's Continuous Power Technology™ smoothly matches engine torque interrupts with more volatile and less predictable spark-ignited CNG engines – which has proven to be nearly impossible for both manual and automated manual transmissions (AMT). Additionally, to compensate for the lower power associated with CNG engines, Allison's torque converter multiplies engine torque to significantly improve startability, drivability and overall productivity. This means buses do not suffer from the typical slower time-to-throttle response cycles associated manual or AMTs.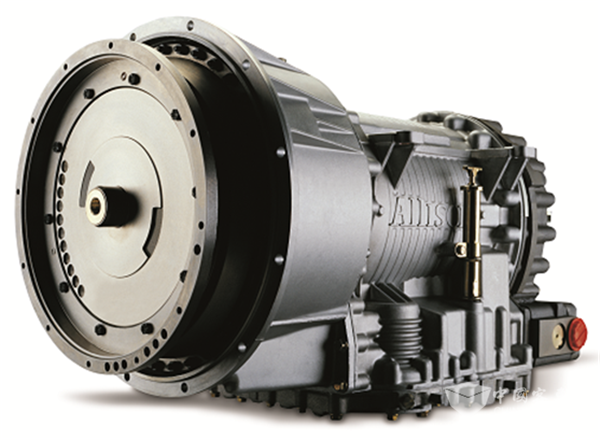 The integral retarder in an Allison fully automatic transmission sets it apart from a manual or AMT. It helps the vehicle to slow down with less wear on the brake linings and results in better control, maneuverability and optimized driving performance.
The Allison fully automatic transmission is also easier to maintain. Calibrated to the bus operating requirements, Allison prognostics monitor various operating parameters to determine and alert when service is due. This eliminates unnecessary fluid and filter changes and provides maximum transmission protection, thus increasing reliability and durability and decreasing downtime.
The ease of operation is extremely important in Guadalajara's dense city traffic. The Allison fully automatic makes it easy to drive a large bus with improved maneuverability and dynamic acceleration. The driver can focus on handling the road conditions without being distracted by shifting gears. Thus, it lowers drivers' stress which in turn enhances passengers' experience.
Source : www.chinabuses.org
Editor : Judy
Views:6762
Poster Press to save or share