ZF ProAI Makes its Debut at Shanghai International Auto Show
April 20,2021
On April 19, Shanghai International Auto Show officially kicked off at Shanghai International Exhibition Center. On the same day, ZF's new generation super computer for vehicles, ProAI, was revealed to the global customers.
"ProAI is the most flexible and most powerful super computer for vehicles in the world. In addition, it is expandable", said Dr. Holger Klein, ZF board of directors. "We have already received orders from our customers and we are going to provide a whole package of powerful computing, advanced software, intelligent sensors and intelligent executors", he added.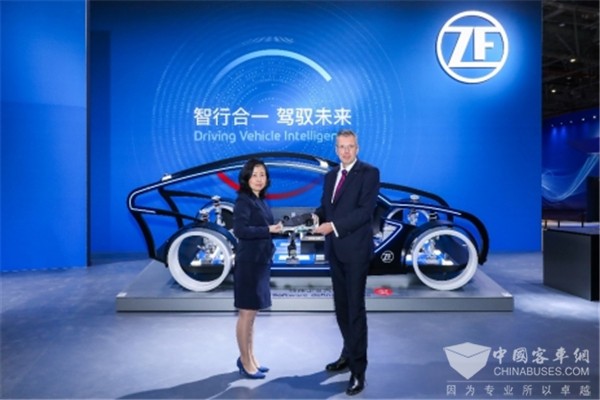 With extremely powerful performances, ProAI is smaller in size and lower in prices compared with its predecessors. In addition, its teraOPS computing has improved by 66% and its energy consumption has decreased by 70%. It is able to perform 3 teraOPS per watt.
By analyzing data collected from its radars, laser radars, cameras, sound detectors, ProAI is encased in a standardized 24*14*5cm shell. Even in extremely harsh working conditions, it achieves superb adaptability and reliability. Moreover, it has precautionary measures in place to deal with potential attacks online.
According to ZF, ProAI is adaptable to all kinds of vehicles and fully supports autonomous driving from L2 to L5. It is scheduled for mass production in 2024.
Thanks to the modular design of super computers, ProAI is compatible with SoC variants from different manufacturers. It operates software developed by ZF and the third party software developers.
With a computing capacity ranging from 20 teraOPS to 1,000teraOPS, ProAI can add a host of cooling systems and enables auto makers to develop more customized solutions through the same type of control units.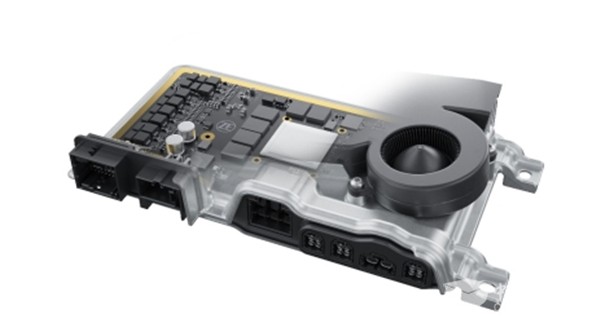 ProAI has an MDI, which collects data from sensors and then transfer them to the central storage system. Thus, developers can easily improve the vehicle's autonomous driving system.
It is also revealed that ZF has successfully developed the world's first autonomous parking system, which performs the parking without any human assistance.
ZF also released its vSLAM, a visual synchronized location and mapping technology. Through the concerted work of a front camera, a front radar, four wrap-around cameras and 12 ultrasound radars, it achieves centimeter-level location and real-time mapping. In addition, it is expandable to incorporate more advanced sensors and connectors. According to Wang Runyi, vice president of ZF China & Asia Pacific, vSLAM is expected to realize its application on vehicles made by Chinese auto makers by the end of 2022. "We look forward to providing our autonomous parking systems to our global customers", Wang added.
As a leader in the world's commercial vehicle industry, ZF also displays its OnGuardMAX (AEBS), which will soon be put into service in this month. By constantly and accurately identifying all moving and still objects on the road, OnGuardMAX is a highly reliably assistant to drivers and greatly improves the safety on the road.
With improved safety standards, ZF advanced commercial vehicle system further helps cut carbon emissions of vehicles powered by electricity and operated by autonomous driving systems.
ZF OptiPace system is developed to further improve vehicles' fuel economy and cut their carbon emissions. Its PECC helps adjust vehicles' speed to the most economical level and reduces drivers' workload.
ZF ADOPT is also developed for commercial vehicles. By effectively controlling vehicle's driving systems, it performs orders sent by the autonomous driving systems.
ZF Cetrax CP is developed in China. Consisting of electric motor, controllers and inverters, it is the second electricity powered driving system for commercial vehicles.
With global renown and formidable competitiveness, ZF is specialized in providing high-performance controllers, software solutions, intelligent sensors, intelligent executors and integrated systems for vehicles. Eyeing the emerging trends in the auto industry, ZF is actively involved in developing super computers and intelligent software, which are set to redefining the future of the vehicles and providing safer and more intelligent travel experiences for passengers.
Source : www.chinabuses.org
Editor : Isabella