166 Units Cummins Engines Powered King Long Buses to Mexico for Operation
April 12,2021
Recently, 166 units King Long buses powered by Cummins engines boarded a cargo ship at Xiamen Port, embarking on their journey to Mexico. After their arrival, they will be immediately put into operation in Guadalajara, the second largest city in Mexico.
According to Cummins, of the 166 units King Long buses, 61 units 9-meter buses and 75 units 10.5-meter buses are mounted with Cummins B6.7G engines while the rest 30 units 12-meter buses are equipped with Cummins L8.9G engines. With a power ranging from 190 horsepower to 320 horsepower, B6.7G and L8.9G engines are readily adaptable to buses and coaches measuring eight meters and above in length. Even at a low speed, both achieve impressive torques. So far, they have well stood a number of stringent endurance and performance tests.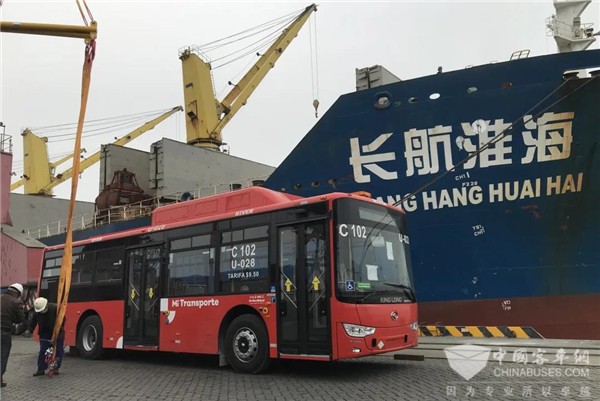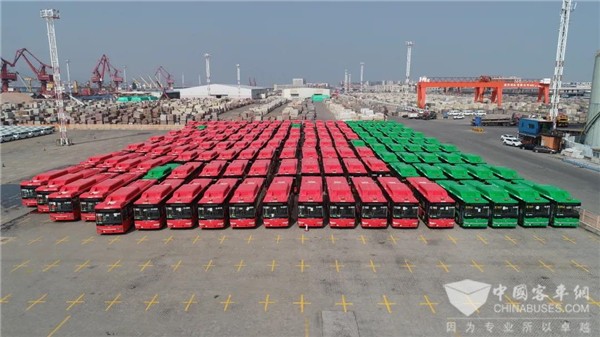 Considering the local working conditions, Cummins has taken a host of measures to roll out more tailor-made engine products for the bus operator in the city, fully ensuring their smooth operation in demanding environments. After all buses are put into operation, the customer enjoys a whole package of timely services thanks to Cummins' well-established global service networks.
Thanks to the high energy efficiency and impressive power performances of its engine products and its timely after-sales services, Cummins has been working closely with King Long in marketing their products in Latin America in recent years.
Despite Covid-19, Cummins has held several video conferences with the bus operator in Guadalajara and offered training sessions to bus drivers and maintenance workers. In addition, its engineers have been working closely with King Long employees in developing sample vehicles and testing their performances.
With an altitude of 1,550 meters above the sea level, Guadalajara is an important financial and tech center in Latin America. In recent years, the city government has been attaching paramount importance to sustainable development and environmental protection. Currently, it is working hard to build a greener and more efficient public transport network.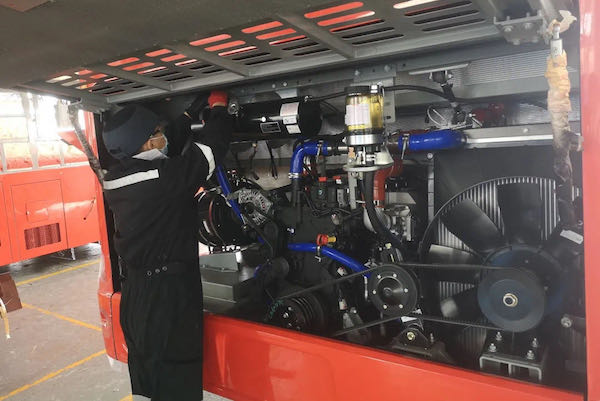 In 2019, Cummins delivered 170 units natural gas engines to King Long, all of which were mounted on city buses and exported to Mexico. In nearly two years, these buses have been working smoothly, fully demonstrating their high reliability and paving the way for the continued cooperation between Mexico bus operators, Cummins and King Long.
As the leading player in the global natural gas power engine market, Cummins launched the research & development of natural gas engines in 1960s. In 1980s, its first generation natural gas engines achieved a huge success. Currently, Cummins boasts six R&D Centers across the globe, making concerted efforts in developing more energy-efficient and more reliable natural gas engines for its global customers.
Having over 600 distributors and over 8,000 dealers, Cummins provides its high quality and highly environmentally friendly products and timely services to customers in 190+ countries and regions. In China, Cummins has long established a solid reputation, creating legendary stories with bus operators in their continuously strengthened presence in the global market.
Source : www.chinabuses.org
Editor : Lucy
Views:7657
Tags: Cummins engine King Long North America
Poster Press to save or share