Foton AUV School Buses Start Serving School Children for New Semester
March 03,2021
On March, 1, the first day of the new semester for almost all primary and secondary schools in China, Foton AUV school buses made full preparations to provide transportation services for school children.
As the new semester starts, schools have not slackened their efforts to control the spread of COVID-19. Foton AUV school buses, which have introduced new facilities to check students' identities and their temperatures. Moreover, disinfection measures have also been taken for ensure the safe travel for all students.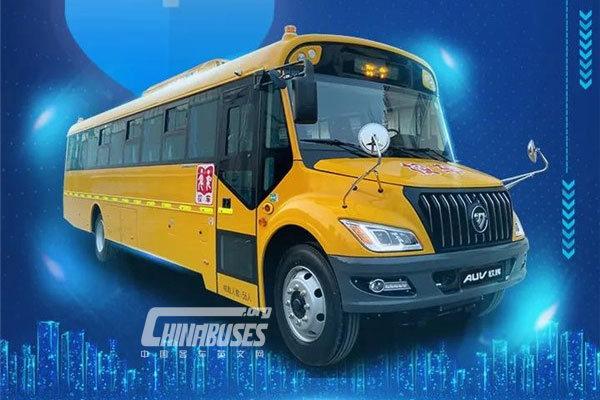 With more environmentally friendly materials used for interior furnishing as well as air filtering system, ultraviolet disinfection system, etc., each Foton AUV school bus provides the most comfortable travel services for school children. Thanks to its 700 Mpa high strength enclosed steel body structure, its panoramic viewing mirror, lane deviation alarming system, automatic braking system, flat tire emergency device, the school bus achieves higher safety standards. Foton AUV Intelligent Monitoring Platform, which is connected with the internet, helps parents to locate vehicle's location via their smart phones.
So far, Foton AUV school buses have established a formidable presence in Hunan, Hubei, Henan, Shandong, etc.
Source : www.chinabuses.org
Editor : Lucy
Views:4985
Tags: Foton AUV school bus
Poster Press to save or share