Yinlong Electric Tour Buses Serve SCO Media Beijing Forum
June 04,2018
On May 28, Beijing in My Eyes --- SCO Media Beijing Forum officially kicked off. Over 20 high-level officials and journalists from 13 mainstream media outlets in eight countries were invited to Beijing to taste the local culture. The activity is held to further promote cooperation among various media outlets from SCO.
On the first day of the event, all guests boarded a Yinlong electric tour bus and paid visits to a number of key tourist attractions in the capital city, including the Temple of Heaven, Tiananmen Square, the Imperial Palace and Jingshan Park, etc.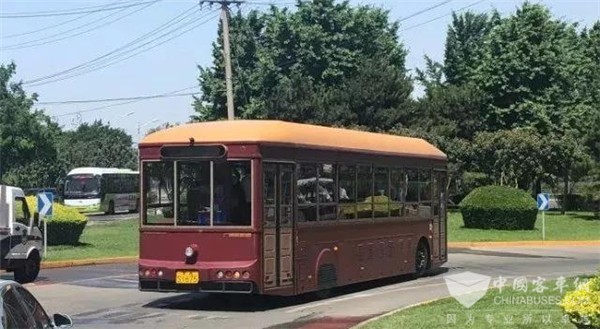 Yinlong electric tour bus bears a similar appearance with the trolley cars which used to operate in the capital city in early 20th century. Taking a ride on the bus gives all passengers a sense of nostalgia and an opportunity to experience the capital city where the modern and ancient elements live side by side.
Measuring 12 meters in length, Yinlong electric tour bus is equipped with a host of state-of-art technologies, including monitoring system, GPS, and lithium titanate batteries. The vehicle can be fully recharged in just six minutes. In addition, it is able to work smoothly with temperatures ranging from -50℃ to 60℃.(www.chinabuses.org)
Source : www.chinabuses.org
Views:8978
Tags: Yinlong Electric Tour Buses
Poster Press to save or share