Microvast Powered New Zealand's First Electric Bus
March 30,2018
HUZHOU, China and STAFFORD, Texas, March 26, 2018 – New Zealand's first electric bus with Microvast fast charging batteries hit the road in Auckland, serving the university's North-City Campus and South-City Campus bus routes.
The 35-seater bus equipped with Microvast LpTO batteries can be fully charged in 10-15 minutes and offer an operating mileage of 320 km, providing sustainable transport for hundreds of students every day.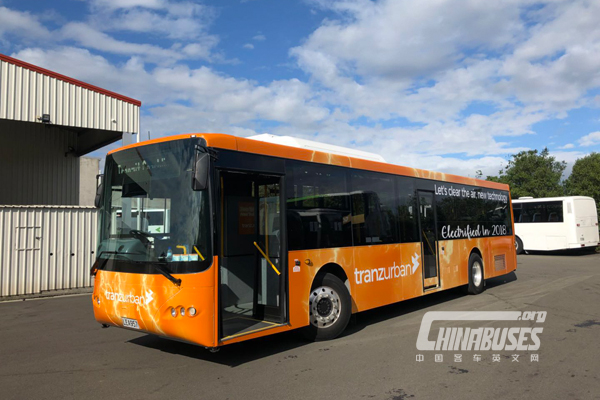 E-Bus with Microvast Battery on the Road in Auckland, New Zealand
New Zealand is one of the countries with the most abundant geological landscapes in the world. The terrain is dominated by mountains and hills with many slopes on the road. As the first full electric bus to settle in New Zealand, operators attached great importance to the climbing capability of the battery. Microvast fast charging battery system met the strict requirement, successfully operating on steep slopes up to a 12% grade with an average power consumption of 0.75 kWh/km and providing solutions for the electric bus to conquer the challenges faced by the country.
This is not the first time Microvast has faced the challenge of slopes. As early as 2011, Microvast powered the first full fast-charging e-bus fleet in Chongqing, a city that has similar geological landscapes to New Zealand. The fleet has by far the most successful operating record of all full e-bus fleets deployed in Chongqing which proves the good climbing performance of Microvast fast charging batteries, providing Microvast enough confidence to face the difficult challenge in New Zealand. "The electric bus can be fully charged at bus-stops with a pantograph during driver's rest time and can run 320 km per charge while the previous ones can only run 200 km with 4-5 hours charging time," a local vehicle manager mentioned, showing full recognition of Microvast fast charging technology.
Up to now, Microvast batteries have been delivered in more than 150 cities among 13 countries, accumulating more than 1.9 billion km of service and maintaining a zero-accident record.(www.chinabuses.org)
Source : www.chinabuses.org
Tags: Microvast electric bus New Zealand