King Long Export Volume Reached 5,407 Units Buses & Coaches in H1 2020
July 21,2020
Despite the huge impacts of COVID-19, King Long managed to export 5,407 units buses & coaches to customers in 47 countries and regions across the globe in the first half of 2020.
Thanks to its hard work in previous years, King Long continues to maintain a fast growing momentum in the countries along the Belt & Road this year.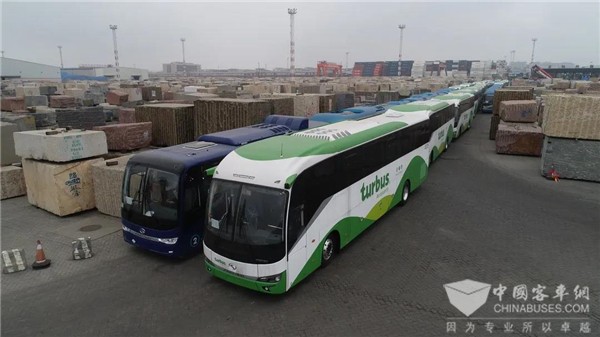 It exported 213 units King Long luxury coaches to Saudi Arabia on April 7. In the first half of this year, King Long's export volume to the country reached 869 units.
On May 27, 200 units King Long city buses for the high-end market were handed over to Cyprus, marking a new milestone for its expansion in the European market.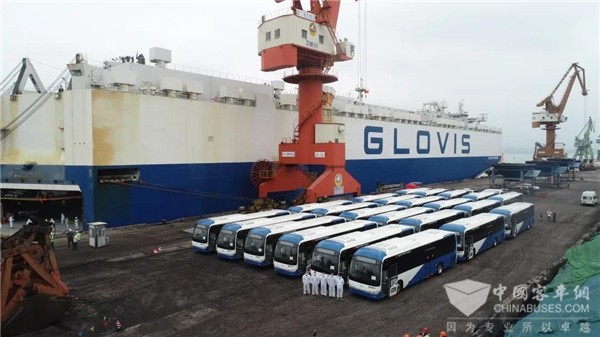 Also in the first half of this year, 66 units King Long coaches were put into operation at San Diego International Airport in Chile. Thus, it became the only bus brand from China to enter the airport shuttle bus service in Chile.
55 units King Long electric city buses were also delivered to Gaosiung in Taiwan for operation, providing greener transportation services to the local citizens. Before them, the total mileage of all King Long electric city buses in Taiwan has already exceeded five million km.
It is also impressive that King Long exported over 2,500 units light buses to Egypt from January to June this year, up by over 80% year on year. In the same period, it delivered 785 units light buses to Bolivia and over 300 units light buses to Nigeria.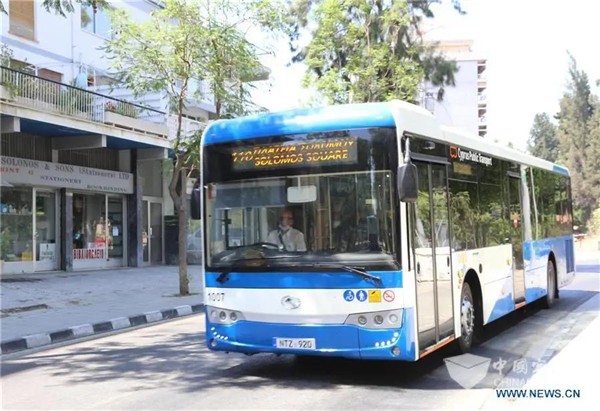 In order to help countries fight against COVID-19, King Long has been working closely with various organizations from many countries.
On July 5, 155 units King Long buses equipped with automatic sanitizing systems were officially handed over to Cyprus. In addition, all these vehicles are equipped with advanced air-conditioning systems and WIFI, providing unprecedented travel comforts and convenience to passengers. On July 8, Huang Xingyuan, Chinese Ambassador to Cyprus met Filipe Cosmen, Chairman of Cyprus Public Transport Corporation and they both took a ride on the new King Long city buses. According to sources, King Long officially entered Cyprus in 2008. So far, it has won a sold reputation in the country.
Since the beginning of this year, King Long has also exported over 400 units intelligent anti-epidemic working stations with integrated functions of taking temperatures and performing sanitizing tasks to Philippines, Egypt, Tunis, Serbia, etc. These working stations are particularly helpful at banks, embassies, enterprises and public places, etc.
Source : www.chinabuses.org
Editor : Isabella