113 Units Ankai Buses Shipped to Syria for Operation
September 18,2019
Recently, 113 units Ankai buses were shipped at Lianyungang to arrive in Syria for operation. After their arrival in Syria, they will be put into service at Damascus and several other cities across the nation. According to their operator, they will greatly improve the public transportation capacity and provide more travel conveniences for local citizens.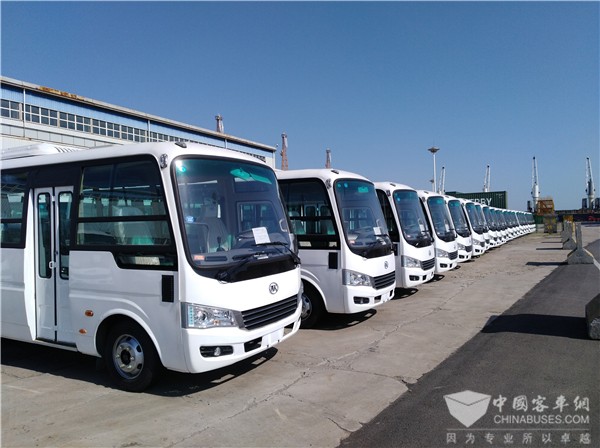 In Syria, roads are the backbone of the whole country's transportation networks and buses play a vital role in the country's public transportation. Damascus, the second largest city in Syria, will soon have Ankai C7 buses on its roads, giving local citizens more travel options and more travel conveniences.
As an independently developed medium bus, C7 is equipped with JAC chassis and JAC Isuzu engine. The vehicle achieves high reliability, high energy efficiency and high safety standards. Thanks to the whole vehicle cathode electro-coating, the bus is highly durable and highly corrosion resistant.
Considering the high temperatures in Syria, C7 is equipped with powerful air-conditioning system.
Ankai officially entered Syria in 2009. Currently, hundreds of Ankai buses & coaches are working smoothly across the country, playing a vital role in the nation's public transportation sector.
Source : www.chinabuses.org
Editor : Lucy