Yuchai Engines Serve Pilgrims During Hajj
August 16,2019
Hafil, the largest passenger carrier in Saudi Arabia, boasts over 12,000 units buses and coaches. According to the company, 70% of its vehicles are equipped with Yuchai engines. Extremely satisfied with Yuchai products and services, the company bought 600 units Yuchai engines this year.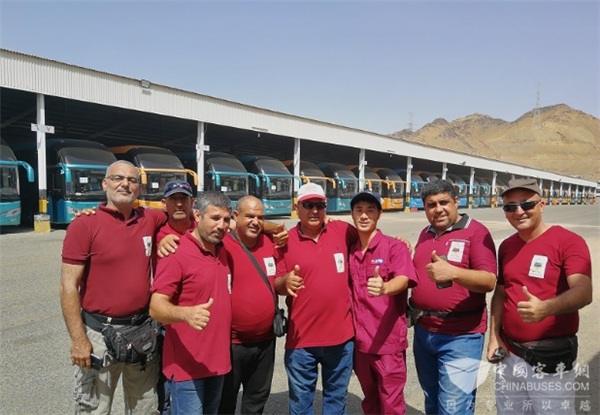 During the hajj, Yuchai service engineers work around the clock to ensure the smooth operation of all vehicles.
According to statistics, nearly three million people are expected to attend this year's hajj. To meet the sudden surge of demand for transportation services, buses made in China play a pivotal role during the hajj. This year, Zhongtong won an order of 942 units Zhongtong school buses, Ankai won 600 units buses for hajj, and King Long won an order of 400 units buses for hajj. All these vehicles will be equipped with Yuchai engines.
Having entered Saudi Arabia for over a decade, Yuchai has increased the number of its engines working in the country from just 3,000 units to 21,000 units.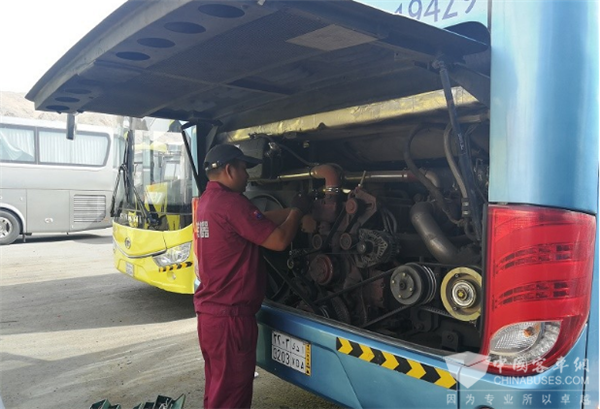 Source : www.chinabuses.org
Editor : Lucy
Tags: Yuchai Engines