King Long Electric Buses to Arrive in Chile for Operation
August 15,2019
On August 7, 25 units King Long electric Buses were shipped in Xiamen. Soon, they will arrive in Chile for operation.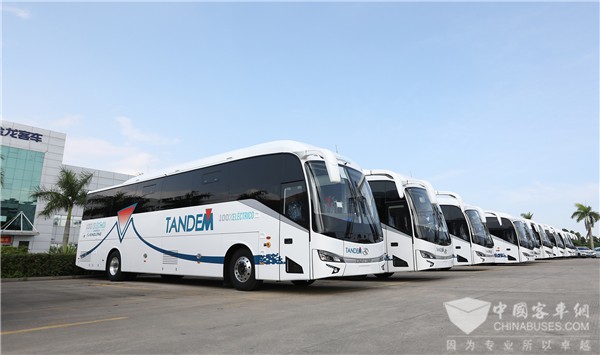 At the end of 2018, King Long's first batch of 5 units electric Buses entered Chile for operation, attracting wide public and media attention. After their arrival, they were immediately put into service at 5 biggest copper mines in the country. So far, they have been working smoothly, delivering impressively powerful and convenient performances for the commuters.
In recent years, the deteriorating environment has become an increasingly grave concern for Chilean government and people. To address the problem, the government decided to introduce 300-500 units electric Buses to provide commuting services for the country's major copper mines each year.
After a thorough investigation of the local market, King Long rolled out a customized electric coach for the Chilean market. The vehicle has lowered its weight by 400-500 kg and is equipped with a host of state-of-art technologies, such as EBS for new energy vehicles, constant speed cruising, etc., helping the vehicle deliver highly reliable and highly energy-efficient performances. In addition, a highly professional after-sales team has already been stationed in Chile to provide 24/7 services for the local customers.
In 2008, King Long officially entered Chile. Currently, over 1,000 units King Long buses and Buses are working smoothly across the country.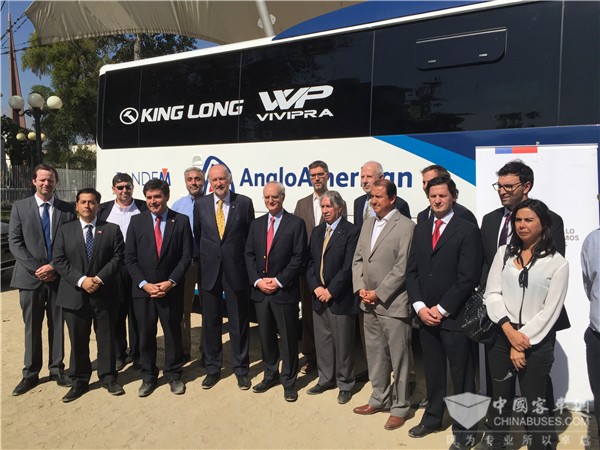 Source : www.chinabuses.org
Editor : Lucy