Golden Dragon Lecture on Travel Safety Held on School Campus for Six Years
June 10,2019
On June 5, Xiamen Golden Dragon Van Co., Ltd. (hereafter referred to as Golden Dragon), together with Huli Police Station and Sina Xiamen, held a Lecture on Travel Safety, a public service program, at Huli Century School.
One of the biggest highlights of this year's program is that all school kids can participate in several interactive games. By answering questions about traffic rules and driving model school bus on the playground, students get the first-hand knowledge about travel safety on the road.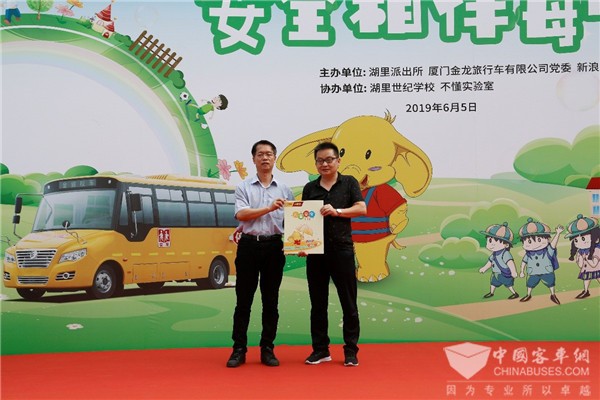 "We sincerely hope that children can learn how important safe travel is and how to protect themselves while on the road by playing games," said a person-in-charge from Golden Dragon.
At the end of the day, 500 Little Golden Elephant Travel Safety booklets were handed over to Huli Century School. With a number of cartoons, the booklet made by Golden Dragon aims to raise students' awareness of travel safety on the road.
It is revealed that Golden Dragon Lecture on Travel Safety has been successfully held for six years.
Source : www.chinabuses.org
Editor : Lucy
Tags: Golden Dragon