King Long Buses Serve Digital China Construction Forum in Fuzhou
May 14,2019
On May 6, the 2nd Digital China Construction Forum was held in Fuzhou, Fujian province, showcasing the impressive achievements made in the information technologies in the past few years.
King Long autonomous driving bus Apolong was put into service to serve distinguished guests during the event. King Long XMQ6112 electric bus also joined the fleet, serving participants. With high environmental friendliness and more travel comforts, the vehicle immediately won the hearts of passengers.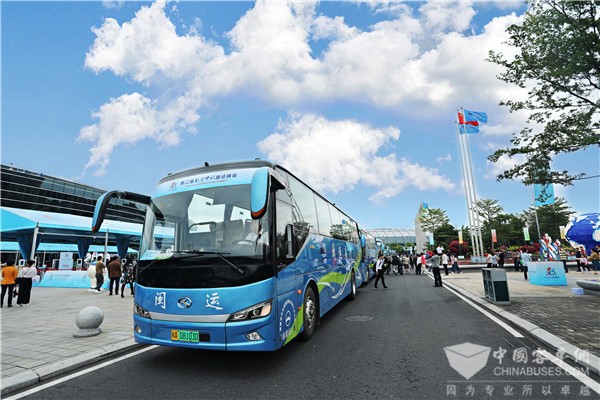 In addition, XMQ6106 electric city buses were put into service to provide transportation service, serving the public to visit the Forum.
Making its debut in 2015, XMQ6112 has long been hailed as the star bus. Measuring 11 meters in length, it has been sold over 3,000 units. In 2019, XMQ6112 upgraded version hit the market. Soon, 30 units were delivered to Chengdu Transportation Group; 30 units were delivered to Tianjin Zhongtian Transportation Co., Ltd.; 56 units were also put into service at Huawei China Eco-Partner Conference.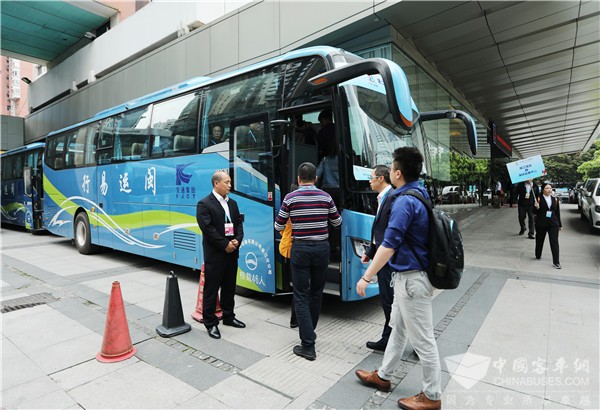 Source : www.chinabuses.org
Editor : Isabella
Tags: King Long