Bus Sales Reached 55,109 Units in China's Rural Areas
September 26,2021
According to the latest statistics released by China Association of Automobile Manufacturers (CAAM), China sold 333,000 units buses from January to August, up by 32% year on year. In the same period, the total sales volume of buses in China's vast rural areas reached 55,109 units, up by 39.6% year on year.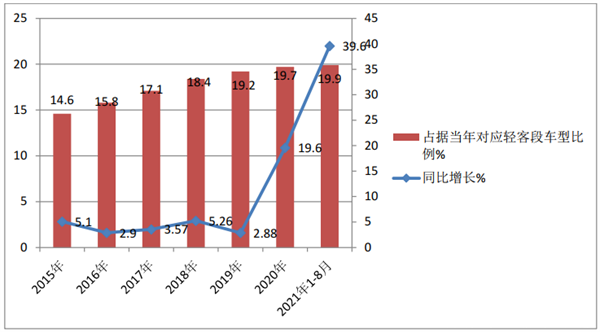 The robust growth of the public transportation in China's rural areas this year can be attributed to the two reasons below: Chinese government has rolled out a series of favorable policies to promote the public transportation in the rural areas since earlier this year; the logistic industry has been maintaining a fast growing momentum.
It is also revealed that buses measuring 5-7 meters in length have been gaining a rising popularity in China's rural areas. Buses powered by diesel accounted for 69.6% of all sold in the countryside while those powered by electricity witnessed the highest growth.
Thanks to the fast growth of online businesses in China's rural areas, the passenger transportation and logistic services have been maintaining a fast growing momentum. Golden Dragon's Polestar buses, which were recently put into service in Ninghai county, Zhejiang province, have greatly accelerated the flow of both people and goods in the rural areas, cutting the logistic costs by over 20%.
Source : www.chinabuses.org
Editor : Lucy