Zhongtong Secures an Order of 347 Units 10.5-meter Electric City Buses from Qingdao
Date:2017-10-10
On September 29, Zhongtong successfully secured an order of 347 units 10.5-meter electric city buses with a total value of 410 million RMB from Qingdao.
After going through several rounds of cutthroat competition, Zhongtong finally won the heart of Qingdao Public Transport Group, the largest bus operator in Shandong Province.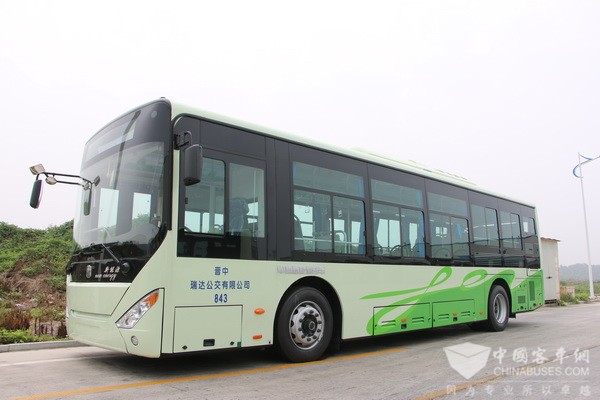 As early as 2011, Qingdao started promoting clean energy fueled buses. Also then, hundreds of natural gas powered Zhongtong buses started operation in Qingdao.Since then, the bus brand has been constantly strengthening its presence in the city. Currently, it is acting as the major force in the city's public transport. Statistics show that the number of Zhongtong new energy buses stands at 600-plus units, accounting for over 40% of the city's new energy bus fleet.
Currently, Zhongtong new energy buses serving in Qingdao city include the eight-meter and 12-meter electric city buses, 10.5-meter hybrid buses and Landi business coaches.(www.chinabuses.org)